Have you heard?
Just like everything else in 2020, this year's Giving Tuesday is poised to be unlike anything we've ever seen before.
Except in this case, it's a good thing.
Against all odds, people are giving at unprecedented rates this year. If you're a nonprofit doing good in your community, people want to find you. They want to help you.
December 1st. Giving Tuesday 2020. Let's set the stage.
What is Giving Tuesday?
Giving Tuesday is an international charitable giving day that takes place the Tuesday after U.S. Thanksgiving. Since its start in 2012, billions of dollars have gone to nonprofits worldwide.
You may remember hearing of Giving Tuesday unusually early this year. Largely as a response to the COVID-19 pandemic, a new concept called Giving Tuesday Now cropped up on May 5th, 2020. Donors responded with more than $503 million.
But don't worry, Giving Tuesday Now was not designed to take the place of the regular Giving Tuesday.
Things are still a go for December 1st, and every nonprofit needs to understand the fundraising climate this time around.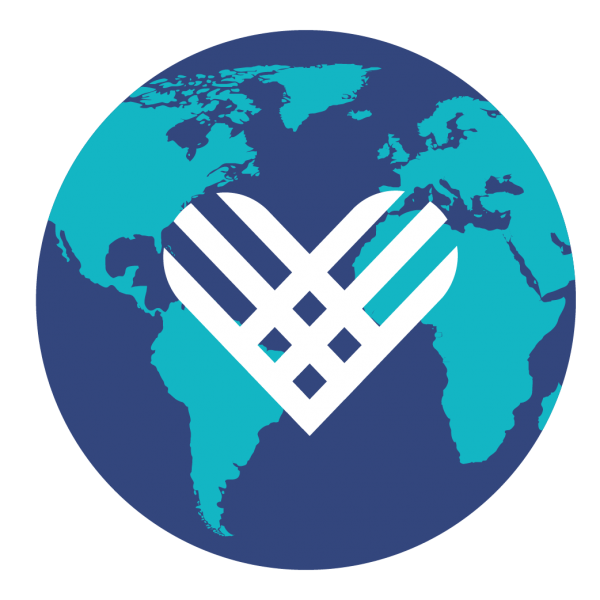 This year is different… in a good way:
The numbers are up.
Yes, the economy has struggled this year. Yes, people have lost jobs at an alarming rate. But despite these hurdles, amounts of gifts and the number of givers are blowing last year's numbers out of the water.
Research from the Giving Tuesday organization says the number of general donors giving $250 or less is up almost 20 percent from 2019. Mid-level donors are up eight percent. This has driven up overall giving 7.5 percent in the first half of 2020 compared to the same time last year.
Small gifts are the dark horses that truly move the needle.
Giving Tuesday 2019 raised $1.97 billion worldwide, with the median online gift being $20. If we thought last year was successful, the current trends above tell us this year could be historic.
Also, more than half of Giving Tuesday donors surveyed said they give on that day to be a part of something bigger than themselves.
If there's ever been a global problem that needs a collective response, it's now.
Giving Tuesday 2020 hands people the power to fight a pandemic that has rendered them largely powerless in many life circumstances. And it hands them the power to fight together.
Giving Tuesday was made for this moment.
And in case you're worried that all this year's generosity might stretch people too thin just before the big day, there's more good news. The whole idea of donor fatigue may very well be a myth. As we discussed previously on our blog regarding personalized thank you's, data says recency actually is a big indicator of likelihood to donate again.
The key to tapping into this likelihood, rather than exhausting people, often comes in the approach.
So, here's what you can do.
How to make Giving Tuesday count:  
1. Be relevant. Be honest.
Understand not just your mission, but how to frame your mission to keep you relevant. We are still in the throes of COVID-19, and many of us are not fighting on the medical front lines. But everyone has a COVID story. We're in this one way or another. Tell donors why you matter right now, and why you need them.
2. Leverage your resources.
Look outside yourself. Who are the social media influencers that align with your cause? Are there community movements you can be a part of? Giving Tuesday is all about the chance to be part of the bigger picture, both for you and your donors. This is the time to come together, which can pay off big time.
3. Expand your reach.
Young people are especially ready to give right now. According to a Fidelity Charitable survey early in the pandemic, 40 percent of millennials said they planned to increase their giving this year. This is the perfect time to experiment with ways to reach youthful donors, even if it's outside your comfort zone.
4. Be engaged.
There are some great ways to connect with your donors leading up to and all throughout Giving Tuesday. Here at Click & Pledge, we've created a new feature called Shoutout through which you can send quick and personalized video/audio messages by text or email. It's the perfect opportunity to encourage and say thank you efficiently during this crucial day. Also, be sure to use applicable hashtags on social media, such as #GivingTuesday and #MyGivingStory.
5. Make sure everything works.
Discover any problems well before Giving Tuesday arrives. It's always good to test donation pages on all platforms people might view them on (mobile, desktop, etc.). And remember, the Click & Pledge support team is always here to help!
6. Be brave.
This is the year of change. Most, if not all, of us, are having to try things we never have before. Don't be afraid. Take this opportunity to think outside the box, to take that risk you've been wanting to take, to reach that group you never thought you could, and to give yourself lots of grace.
Remember, we're all in this together. Let's seize the day.