Eastern Virginia Nonprofit Celebrates Best Giving Tuesday in its History.
Bay Aging is heading into 2023 with welcomed momentum from record-setting fundraising during November.
This Middlesex County-based nonprofit provides a range of services to older adults throughout the region, including its Meals on Wheels program. Bay Aging was one of the Click & Pledge Foundation's grant winners for 2022, which earned it an episode in the foundation's fourth season of video production – Heroes Uncovered: Part 2.
The episode featured inspiring Meals on Wheels volunteer, Jessica Schlosshan, as she delivered hot food to her "peeps" throughout the county.
This episode became the anchor for a month-long fundraising campaign, culminating in Giving Tuesday. Bay Aging celebrated great success with this campaign, so we took a deeper dive with them on their strategy, experience and future plans. Check out the interview below: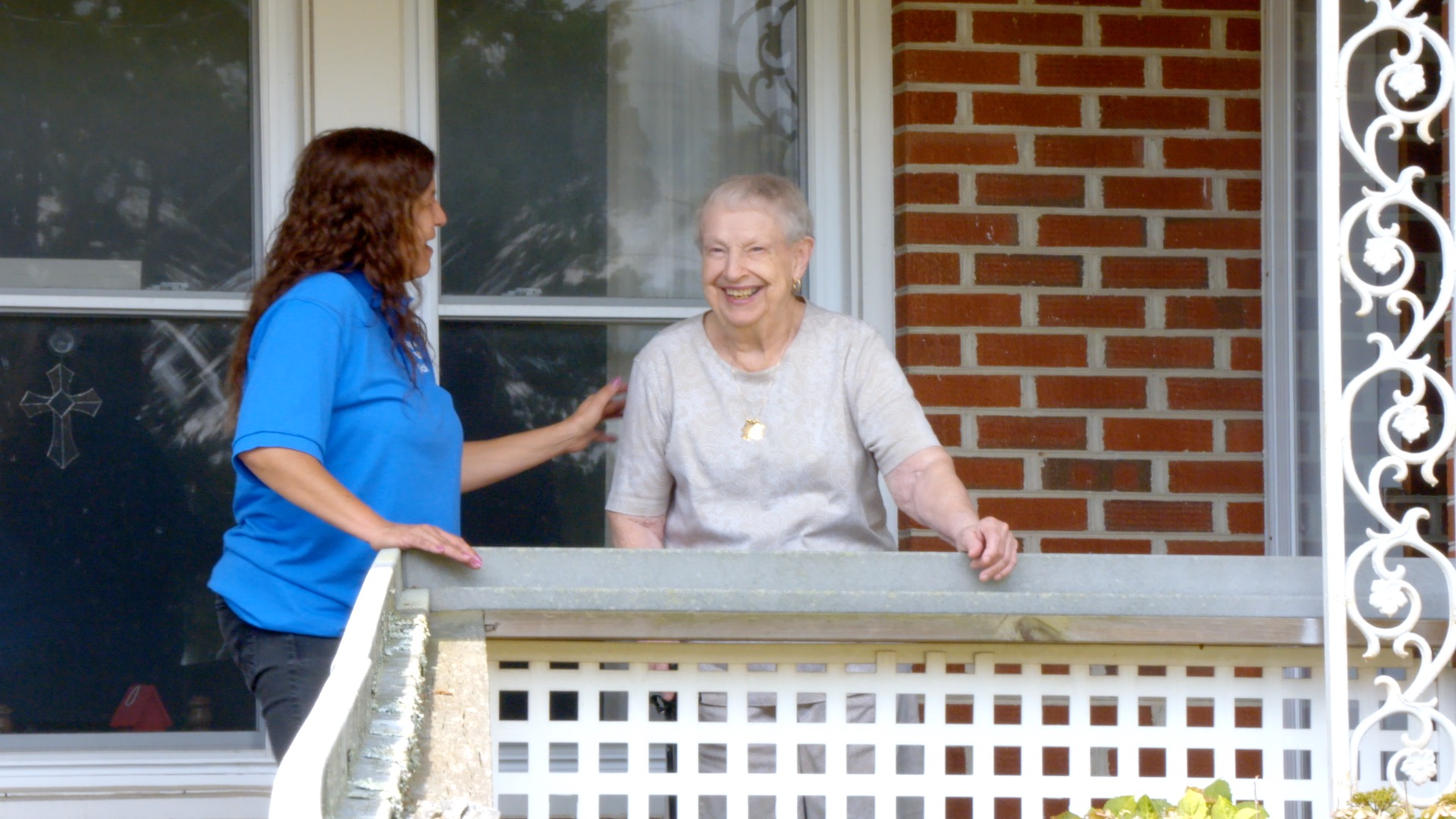 What led you to nominate Jessica for Heroes Uncovered: Part 2? 
Finding just one hero among our volunteers was extremely difficult since each volunteer is a hero in the work they do! Jessica rose to the top given her consistent willingness to go above and beyond for the clients she delivers meals to. She found a gently used refrigerator for a client whose fridge was broken and could not afford a new one, used problem solving skills to help install a lighted doorbell for a hard of hearing client, and even worked to have a very low-income client's roof replaced with donated materials and labor! None of this was ever expected of Jessica, but she is determined to give these folks dignity and quality of life. They are not just clients to her or another name on her delivery route. Jessica considers everyone she delivers meals to a friend and will do almost anything to support them. 
What was your experience like through the production process?
Bethany and her team were extremely easy to work with. They made the filming process smooth and comfortable. It felt like having some friends tagging along on a delivery. Jessica was very nervous about the interview, but Bethany put her at ease with no-pressure conversational interviewing. We hit a slight roadblock in the filming process with permission from the schools, but Bethany and her team were very helpful and provided simple suggestions to work around the problem. The final film was very moving. The video flows nicely and tells the Meals on Wheels story through Jessica perfectly. We were extremely impressed with the quality of the video! 
What Click & Pledge tools did you use to build your fundraising campaign around your episode? 
The custom donor page was very helpful in this campaign since it allowed us to see how much the video specifically raised vs. our general donor form. We could also custom tailor the page with still shots from the film and information specific to Meals on Wheels and the match opportunity we had for the month of November. 
Describe the results of your campaign and your assessment of those results. 
We launched the video November 2nd to coincide with a match campaign opportunity from the Jessie Ball duPont Fund. The video was an excellent marketing tool to help raise awareness of the Meals on Wheels program and the match opportunity. Through our marketing efforts, including match funds, Bay Aging raised over $32,000 in the month of November to support Meals on Wheels, Caregiver Supports, and various other services. The Jessie Ball duPont Fund noticed our efforts to push digital marketing through the video and other means and awarded Bay Aging a bonus $10,000! This is the largest fundraiser in Bay Aging history! (We will be celebrating our 45th anniversary in June)   
How has your campaign success and your Giving Tuesday results helped Bay Aging and its clients? How will it help going forward?
This campaign is critical to supporting aging services in our community. As federal and state funding continues to lessen, Bay Aging has to be creative in looking for funds elsewhere (grants, fee for service programs, fundraising, etc.). Our Board of Directors has made a commitment that any older adult in need of a meal will never be placed on a waiting list. No one should have to go hungry due to lack of financial ability to purchase or physical ability to prepare a healthy meal. Over $42,000 in support of these services is critical to keeping people aging in their own home. 
What advice do you have for other nonprofits as a result of this experience? 
Digital marketing is the future of fundraising. If you have not already, create a Facebook page and start sharing the great work your agency is doing. Don't be afraid to ask for donations on your page or create a digital campaign around your cause.