An All-In-One Online Fundraising Platform For Nonprofits.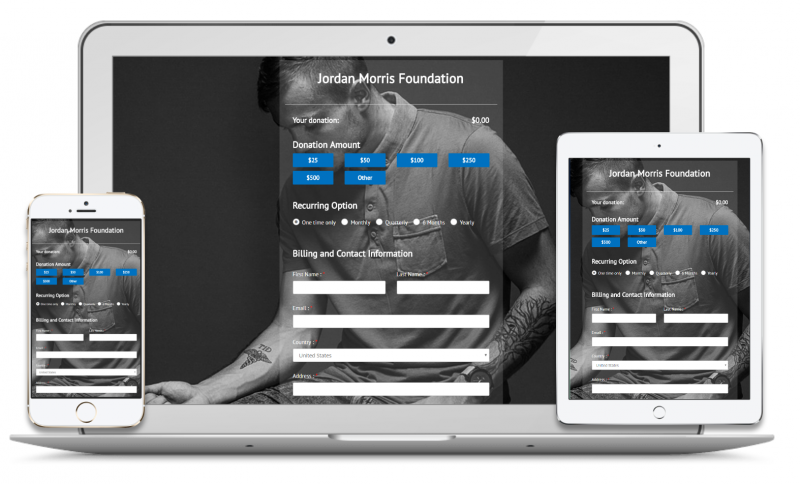 What's Happening @ Click & Pledge?
We don't have customers; we have "Causes."
Because with us, you're not just a customer. You're part of a global team that's fundraising for nonprofits.
Your mission inspires the world, and we're proud to support you with one of the most robust online fundraising platforms available.
Comprehensive
Accept donations online, at any time. Even on mobile devices. Our all-in-one online fundraising platform bundles everything you need to get started.
Scalable
Online fundraising platforms should grow with your organization — whether it's big, small, or in-between. Whatever your nonprofit fundraising needs, our nonprofit software takes care of you.
Affordable
Paying hundreds or thousands for a fundraising platform is absurd. But there's a better solution for you. We know it because we have it.
Secure
Never lose sleep knowing that your data is secure with our nonprofit software. We're certified Level 1 by the Payment Card Industry Data Standard (PCI DSS). That's the highest security standard in the payment industry.
Innovative
QR codes? Donor outreach tools? SMS giving? We thought of those before they were trendy fundraising for nonprofits. And we add more features to our online fundraising platform every day.
Integrated
Peer-to-peer, mobile solutions, social media advertising… the list goes on. Our entire platform is also readily integrated with Salesforce®, the world's leading CRM.
Who Do We Work With?
Some of the world's most impactful nonprofits use our online fundraising platform.
Here's just a sample.