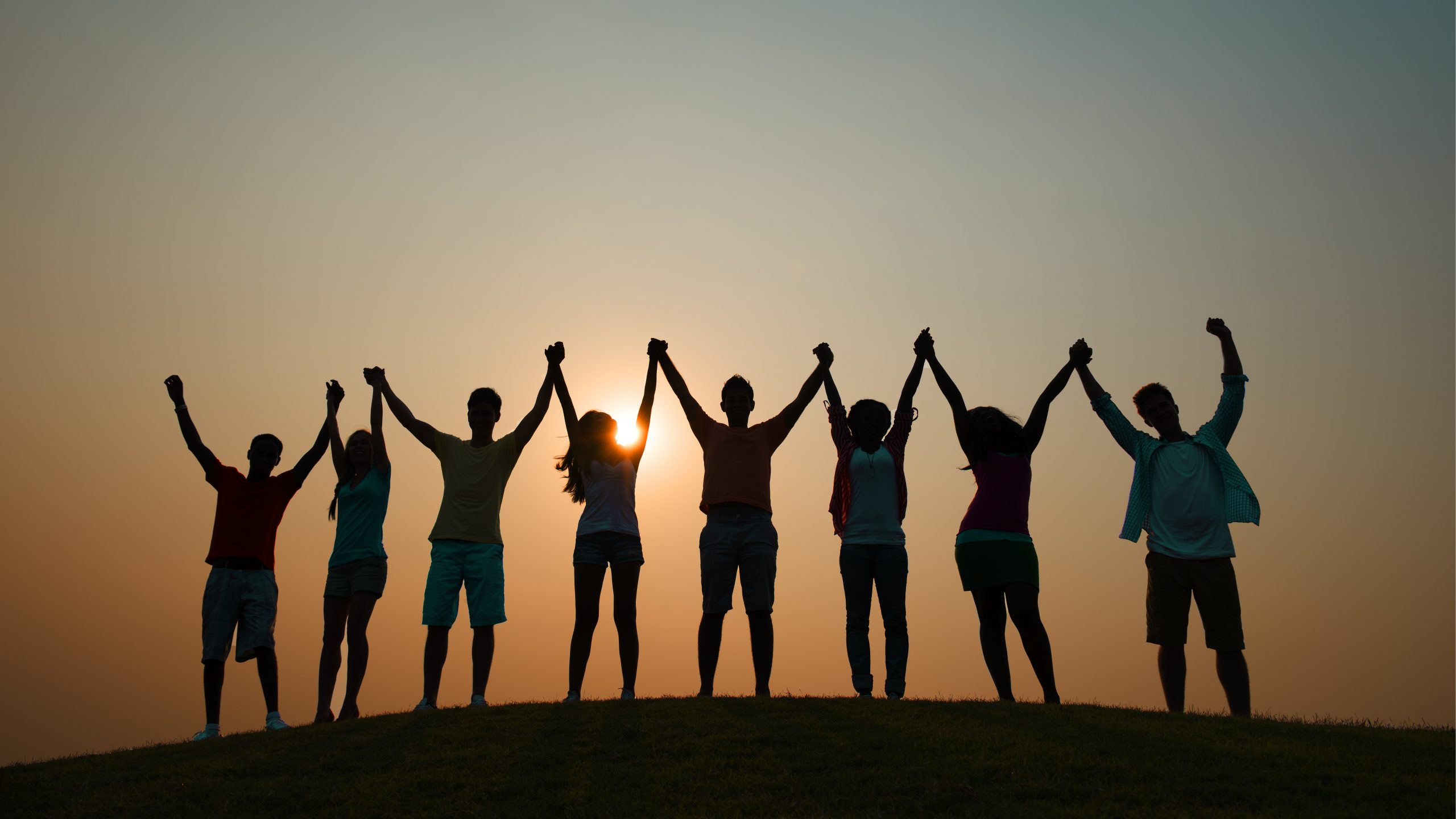 Peer-to-peer fundraising is becoming increasingly common to nonprofits and anyone involved in fundraising. Due to its boundless potential and social aspects, any nonprofit looking to maximize its fundraising should consider the peer-to-peer strategy.
Before discussing the three reasons why peer-to-peer fundraising is effective, let's define what peer-to-peer is, identify the key components, and walk through an example.
What is Peer-to-Peer?
Peer-to-peer fundraising is a strategy used by nonprofits to empower their supporters to fundraise within their network of friends and family on behalf of the organization's cause. Peer-to-peer fundraising has three main parts. These include:
The Nonprofit – organization with a mission and a fundraising campaign.
The Fundraisers – the passionate volunteers, donors, or beneficiaries of the nonprofit.
The Peers – any friends, family, or community members of the nonprofit's fundraisers.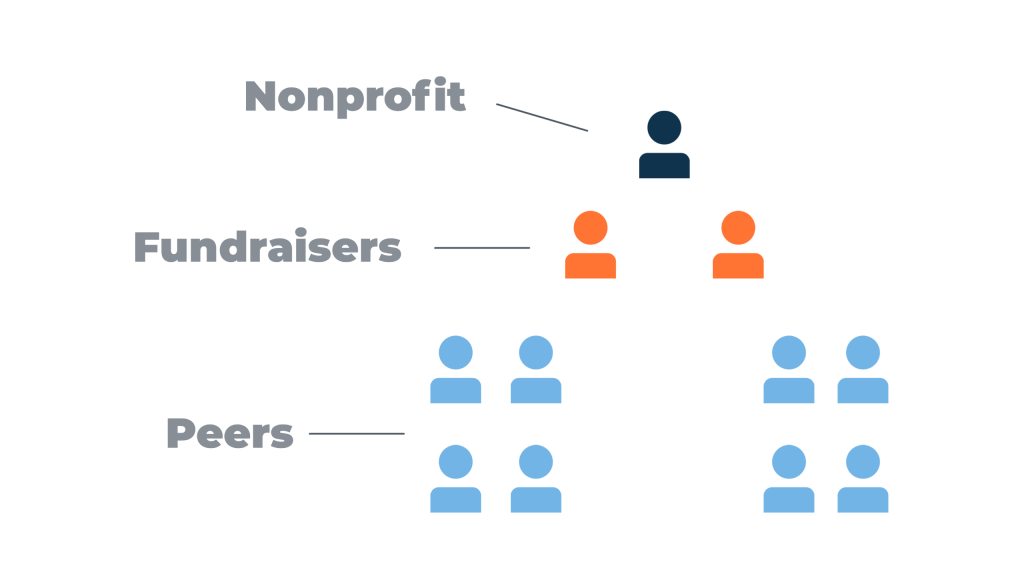 Example of a Peer-to-Peer Campaign
Let's say there is an organization in your community that works with local schools to provide essential supplies for students in need.
With all the teachers on board with the organization's mission, they would play the role of the fundraisers for the organization. Each teacher could have an online fundraising page to facilitate donations, recruit more supporters, and showcase progress toward the set fundraising goals. Fundraising goals can be set for the campaign as a whole, as well as each teacher could have a goal.
As time goes on – the teachers reach out to friends, family, and other community members to ask for support. They act as advocates for the organization and leverage their relationships to raise awareness and funds for the campaign.
The teachers' peers can range from parents to old classmates, but they all have something in common – they trust and want to support their friend. So, they give generously and help their friend achieve their fundraising goal.
Above is just one example of a simple peer-to-peer fundraising campaign. Depending on your organization's mission or campaign – the arrangement can look many different ways. But through our example, you can start to see why peer-to-peer fundraising is an effective strategy.
Why is peer-to-peer fundraising effective?
There are three simple reasons this fundraising approach helps nonprofit organizations achieve more.
A Bigger Team
When you set up a peer-to-peer campaign, you are essentially growing your fundraising team. Each fundraiser for your organization is empowered to fundraise on behalf of your organization specifically. Even with just a few loyal advocates, the performance of your fundraising can drastically improve.
Many nonprofits may have an employee or two dedicated to promoting their campaigns and donation forms. Fundraising is challenging for a small team, but it gets easier when the work is shared through a larger group—the more people on your team – the more opportunities that could come your way.
The Superpower of Relationships
Each fundraiser of a campaign has a superpower. This superpower is their influence amongst their friends or peer group… some call it peer pressure.
According to Nielsen – 92% of people trust recommendations from friends and family above all other forms of marketing.
The power of relationships is exactly why peer-to-peer can be so effective. If your fundraisers reach out to their network, they have a much better chance of getting donations than somebody asking outside your local supermarket.
Humans are Social (and so is Peer-to-Peer)
I'm assuming if you are reading this, you are a human – and you are social. Humans are hardwired to collaborate, and such is the reason we have made it this far. Without teamwork, communication, and competition, our society would cease to exist.
Peer-to-peer embraces this human trait and celebrates it. Fundraisers share your mission; they invite their community to join along and communicate the value of your organization through their support.
Features like fundraising meters, social share links, donor outreach tools are all aspects of our peer-to-peer platform that help build successful campaigns.
Get started with Peer-to-Peer.
The beauty of this fundraising strategy is that once initiated; it is practically autonomous. All you have to do is design your approach, empower your fundraisers, and let them work their magic.
Step 1. The first step is to build your first campaign page
This is where you design the look and feel of your page to match your organization's branding

Set fundraising goals, mission, and campaign-specific details
Step 2. Invite fundraisers and let them build their teams
Get your loyal supporters on board and empower them with their fundraiser page. They can then set their personal goals and start promoting their page. When their peers visit the page, they will be able to donate, join the campaign, and learn more about your organization's mission.
By growing your team, tapping into the superpower of your fundraisers, and being social, your nonprofit is one step closer to reaching its full potential. At Click & Pledge, we are passionate about helping your nonprofit achieving more with their fundraising, and we often recommend capitalizing on the benefits of peer-to-peer.
If you are a current user of our platform, visit our help article here to guide you through the steps of setting up a campaign. For anyone else interested in learning more about our peer-to-peer platform, schedule a demo with our experts.
And as always, if you have any questions or need assistance setting up your peer-to-peer fundraising, reach out to our support team.