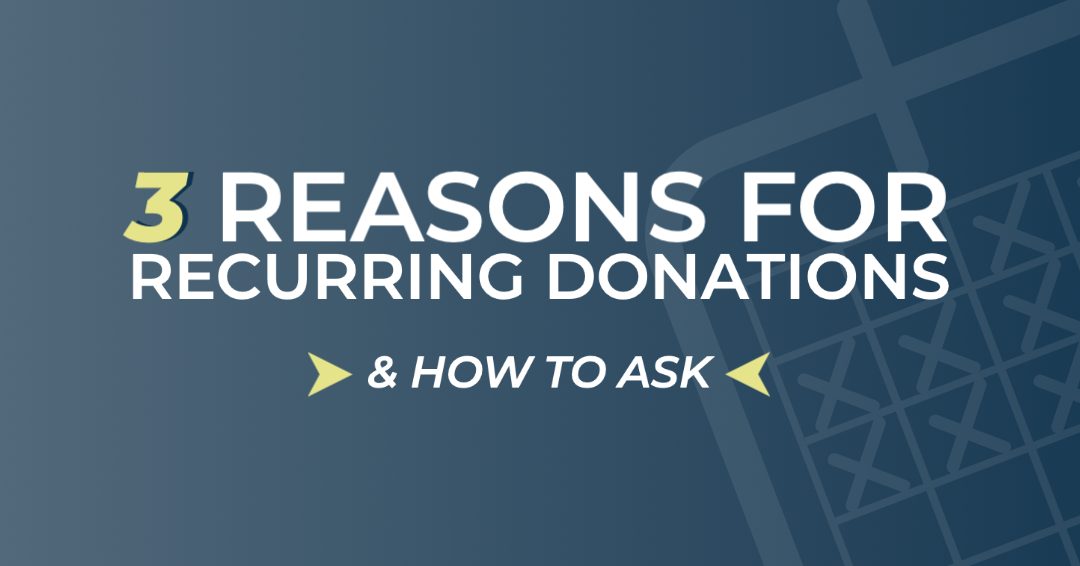 Dump the slump.
It's a nonprofit tale as old as time.
As quickly as it arrived, all that holiday donation cheer seems to melt away into the January blues. The end of year boost is over. It's time to hunker down until your supporters' wallets thaw out and open back up. Or is it?
Many organizations see an influx of new donors from Giving Tuesday to the end of the year. This is especially true of 2020, as the coronavirus diverted people's charity to causes they may never have noticed before.
This means that the beginning months of the year, although traditionally dry, actually offer a unique opportunity to forge new partnerships that could benefit your nonprofit and its mission for years to come.
Do you want to do this again? And again?
More money
The average recurring donor gives 42 percent more in a year than a one-time giver. This is often because breaking a gift into smaller pieces over a long time is less intimidating than a large chunk of cash all at once.
Longer retention
According to workplace productivity platform Formstack, supporters who give monthly will stay involved with an organization for an average of four years.
Steady cash flow
Recurring donations boost reliable predictions on where your budget will be throughout the year.
How to get more for your ask.
Be creative
Think about how you can tailor your appeal for recurring to the donor base you're targeting. Especially during pandemic days, it's important to think outside the box.
Be clear
Explain exactly what you need, and how a recurring donation from this supporter will help you achieve your goals.
Keep it simple
Click & Pledge offers many options for recurring frequency, whether it's monthly, weekly, bi-annually, etc. But we recommend you keep it as simple as possible. Monthly is the most commonly used cadence and is a great place to start.
C&P resources:
Visit our Knowledge base articles below for the steps to get started with recurring donations or utilize our support options for more hands-on help!
KnowledgeBase Articles
Support Options
Live Support Hours – Join our live chatroom Monday – Friday at 3PM ET and share your screen with our experts.
Create a support ticket – Fill out this form with detail and our team will get back to you with answers!
May your new year be full of new supporters and new possibilities for making a difference in your communities!