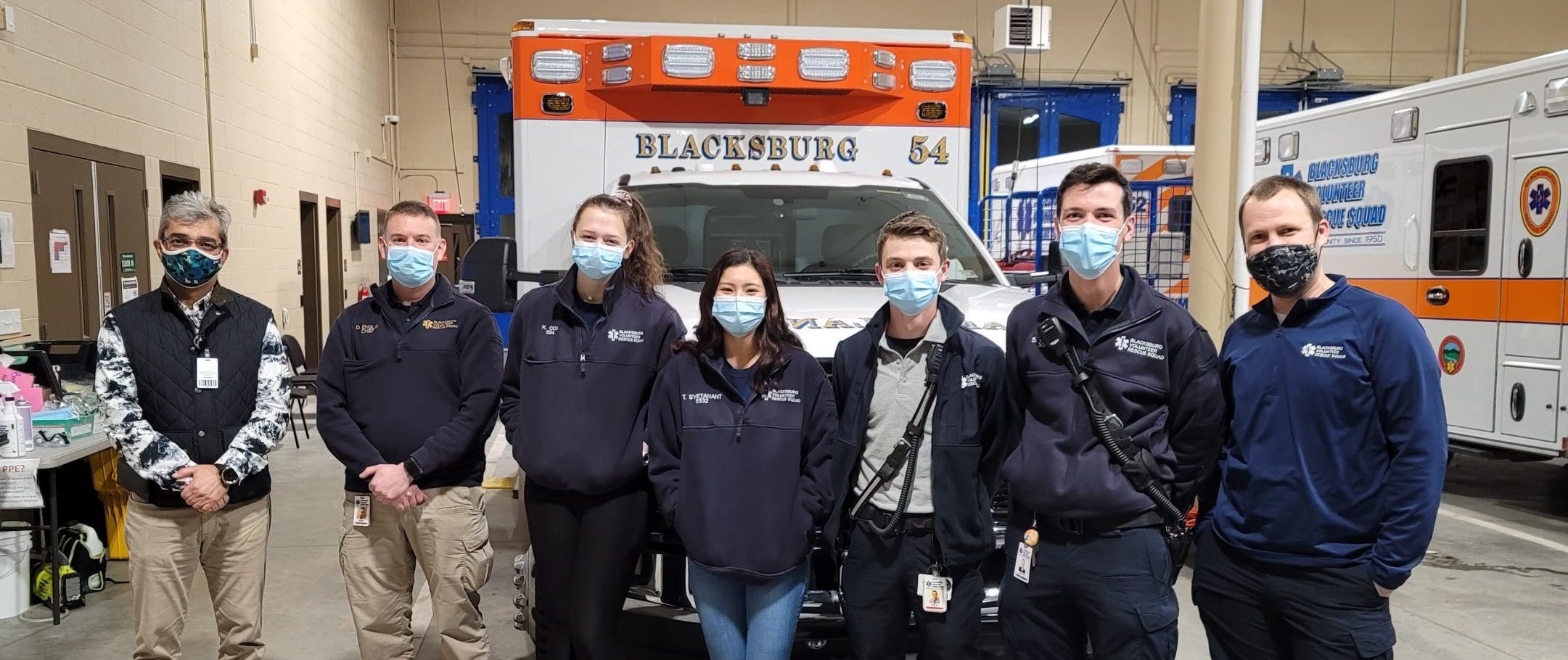 A campaign to build public trust for widespread vaccination
Blacksburg, Virginia: Click & Pledge announces the #Rise4Science Challenge to support the COVID-19 vaccine rollout. Our goal is to challenge businesses and individuals to give back to their communities and nonprofits, all while building public trust around the vaccine.
To kick off #Rise4Science, Click & Pledge is partnering with the Blacksburg Volunteer Rescue Squad. For each BVRS volunteer that is vaccinated, we will donate $25 to a local nonprofit of their choice. This same pledge will be offered to all Click & Pledge employees when the vaccine is available to us. We are challenging other businesses to follow suit by pledging donations in honor of others' vaccinations.
#Rise4Science Challenge Steps
Get the covid-19 vaccine or pledge to when available.
Post on social media getting the vaccine or making your pledge, use the hashtag #Rise4Science, and tag/challenge 4 other individuals to do the same.
If you are an organization, donate in the name of a vaccinated employee or frontline worker to a local nonprofit.
"Our rescue volunteers were already excited about the vaccine," said David English, Chief of BVRS. "But they are thrilled to hear that not only will the vaccine help keep them, their loved ones, and our community safe but they will also be able to give back to their favorite charity or nonprofit."
"Ultimately, this is our way of thanking the first responders and nonprofit organizations that have done so much for our community," said Kamran Razvan, CEO at Click & Pledge. "Their efforts are truly appreciated, and we are honored to be able to partner with them."
Now, more than ever, our communities need support. Together, we will reach the light at the end of the tunnel. Visit Rise4Science.org to learn how you can get started in your community! #Rise4Science
About Click & Pledge:
Generate more impact for your nonprofit with an all-in-one fundraising platform provided by Click & Pledge. The CONNECT platform has assisted over 20,000 organizations with campaigns and offers tools such as online donation forms, peer-to-peer fundraising, and more.
About Blacksburg Volunteer Rescue Squad:
The Blacksburg Volunteer Rescue Squad (BVRS) proudly serves the Town of Blacksburg and parts of Montgomery County with emergency medical and rescue services.  BVRS provides services 24 hours a day, 365 days a year, with over 200 members volunteering their time.