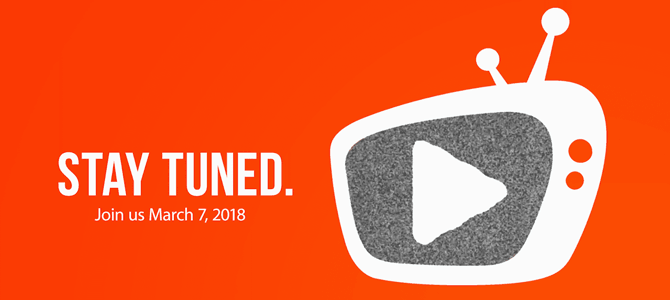 At the beginning of the month, we showed the world our new AI Assistant for Alexa and Google. We were proud to announce the assistant on Facebook Live complete with a demonstration, Q&A, and even a couple of giveaways. We received an overwhelmingly positive response from the viewers who tuned in. We loved it so much, we decided to do it again!
At 2 p.m. ET on Wednesday, March 7, we're going to show you something that will revolutionize online and video fundraising — we're calling it pledgeTV™. It's been in development for a year, and we are unbelievably excited to finally unveil it to the public.
Interested? Have questions? Still wondering what the heck pledgeTV™ actually is? We thought so. But all will be revealed in due time. So join us next Wednesday on Facebook Live for an announcement you won't want to miss. While you're at it, be sure to Like us on Facebook for more updates, nonprofit news, and our latest blog content.
If you can't make it on Facebook (or just prefer not to), we've got you covered. Head over to our Live Broadcasts page, where we'll simultaneously Livestream the event.
See you next Wednesday!