Connect
better cloud fundraising software. it's reliable, flexible, scalable. and that's what makes Connect different.
With cloud fundraising software this robust, other platforms just seem trivial. Your growth is an expectation, not just a dream. Whether your mission is in the grassroots phase or a household name, we house your entire online fundraising presence under one roof.
Limitless Impact
Our forms are convenient, reliable, and they look great, too.
No coding experience required. Click-and-drop editing makes form creation a breeze.

Track and analyze tax-deductible contributions.

Offer recurring payments to valuable repeat donors with an array of scheduling options.

Embed forms directly into your website as an iframe or overlay — or use a secure, standalone link.
Your Data. Your Way.
Control what you need to see.
Just download the CSV file for immediate, synchronized review. And if you accidentally delete that, don't worry — we store the backups for you, too.

We never store credit card information, and always keep your sensitive data safe on our private, secure servers.
"With Click & Pledge, our donors don't wonder if their credit card information is safe."
Thank Them In Real Time
Keep everybody on the same page with instant receipts.
Recurring payments help your donors automatically send their donations on a schedule. Choose from a number of scheduling options, including:

Weekly
2 Weeks
Monthly
2 Months
Quarterly
Yearly

We email receipts in real time to your donor, and a copy for your records, upon authorization.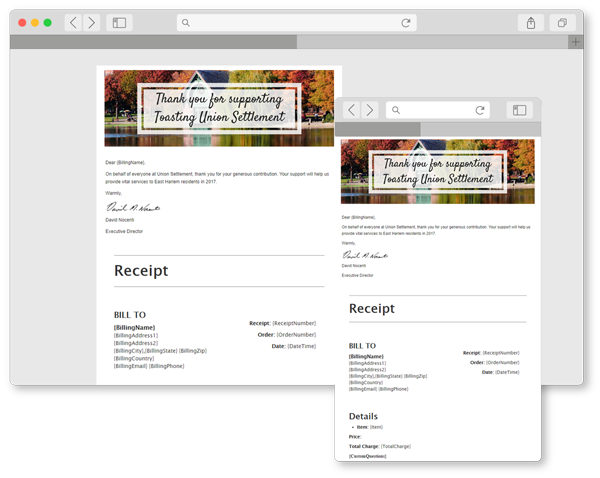 An International Affair
Accept donations from around the globe.
Accept payments from anywhere around the world that accepts Visa, MasterCard, or American Express. Accepted currencies include:
U.S. Dollars (USD)

Canadian Dollars (CAD)

British Pounds (GBP)

Euros (EUR)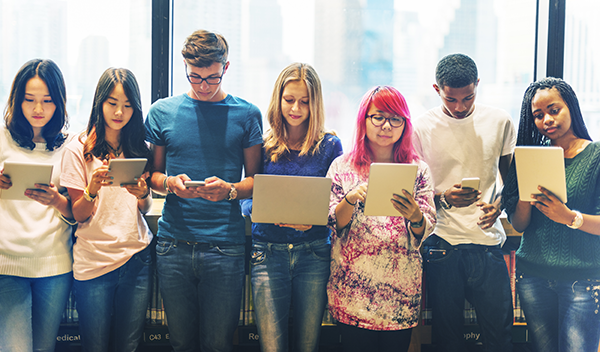 Likeworthy Results
Address your custom audience with our new Facebook ads feature.
Create ads that appear on Facebook's social media network alongside your campaigns and donation forms.

Upload a Custom Audience for Facebook to identify your donor or email lists via social media profiles.

The best part? We'll pay for your ads, schedule them, and send them out to a national audience. It's all on the house.
WordPress Just Got More Wonderful
Our plugin integrates your donation form with ease and speed.
Host your payment form with lightning-fast speed via shortcode.

Be ready for any time of the year. Create form groups that change based on start and end dates.

Supports WordPress 4.7 and above.
Let's do some good. 
Together.