CONNECT: Peer-To-Peer Fundraising
A better peer-to-peer fundraising platform.
Harness the power of the crowd.
Peer-to-peer fundraising is one of the best ways to show you're maximizing your supporters' networks. Let the donors come to you, not the other way around.
Pages That Are As Unique As Your Mission
Give fundraisers a sense of ownership.
Create an unlimited number of organization, campaign, and fundraiser pages.

Brand your peer-to-peer initiatives with your very own logo, images, videos, and more.

Personalize your page with specific payment types, donor questions, and individual fundraiser settings.

Achieve higher Google rankings by optimizing your peer-to-peer fundraising pages for search engines.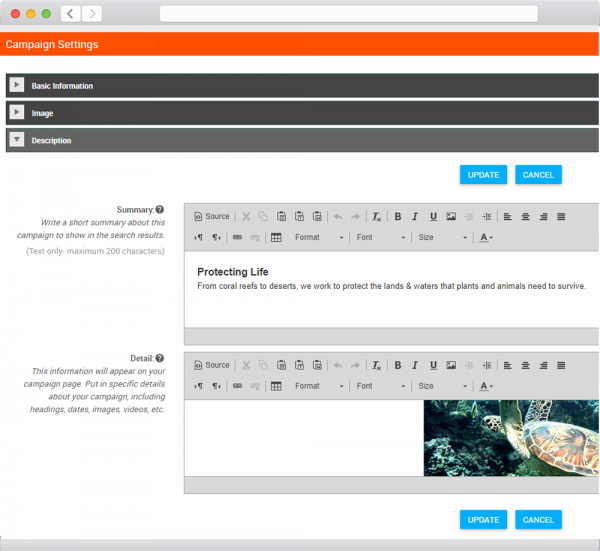 Enlist Your Volunteers
However many you have, we'll support them.
Give them a sense of ownership by enlisting their very own peer-to-peer fundraising pages.

Share with family and friends to become fundraisers for your personal campaign.

Perfect for donation drives, marathons, and more. Post links on your website or social media to gain more attention.
"Anything we need, Click & Pledge does or I can make it do."
As Secure As It Gets
Rest assured knowing you're safe with our system.
Secure Sockets Layer (SSL) technology protects your donors from data misuse.

24/7 monitoring provides around-the-clock data surveillance.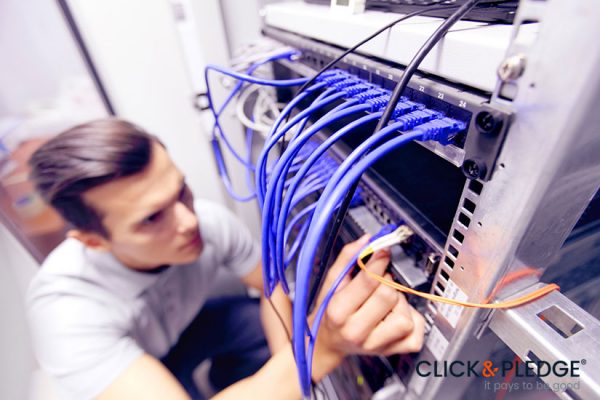 Track Analytics In Real-Time
Immediate access to donor information right at your fingertips.
Custom data reports that are specifically tailored to your nonprofit's needs.

Real-time dashboards reveal key indicators and at-a-glance performance.