We know it can be hard to connect with donors during this time of social distancing. If only there was a way to strengthen relationships in just a few clicks, a friendly smile, and get paid for it… 
Shoutout is a new feature that empowers your organization to make authentic connections with your supporters. Today, you can try Shoutout while also entering a competition to win a share of $1,000 in prize money.  
Below we discuss everything you need to know.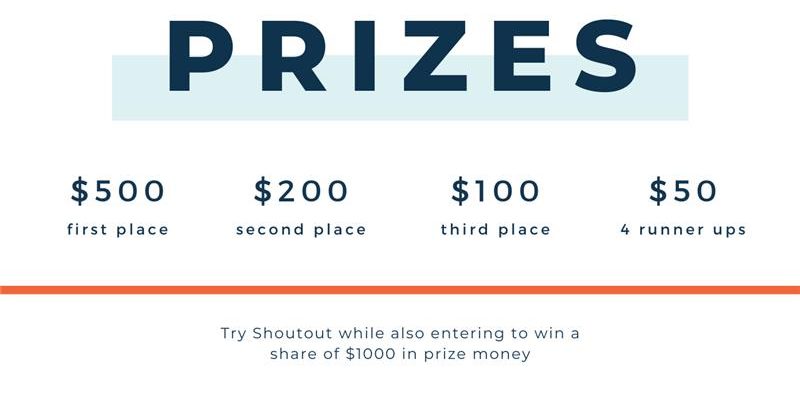 Steps to enter
1) Create a Shoutout or select one from your library that expresses gratitude to your supporters. The goal is to show appreciation to your patrons in a sincere and authentic way. 
2) Send your Shoutout through the email option within the Swiper1 app to shoutout@clickandpledge.com. The first name and last name fields are required to send shoutouts, so use "Shoutout" and "Entry."
Click here to learn how to send Shoutouts through the Swiper1.
How will we pick the winner?

 
We want to see Shoutouts that give thanks to your supporters. The goal is to authentically show gratitude in a heartfelt or creative way. Entries should be Shoutouts created for a patron of your organization and then shared with us! 
Submission Details
Submissions must be sent in by October 31st. After the 31st, our team will review all submissions and choose the winners. We will announce the winners in the following week through email and website. 
Your submission may be promoted and used for marketing purposes in our newsletters, website, and social media.
Questions? We can help.
Just reach out to marketing@clickandpledge.com