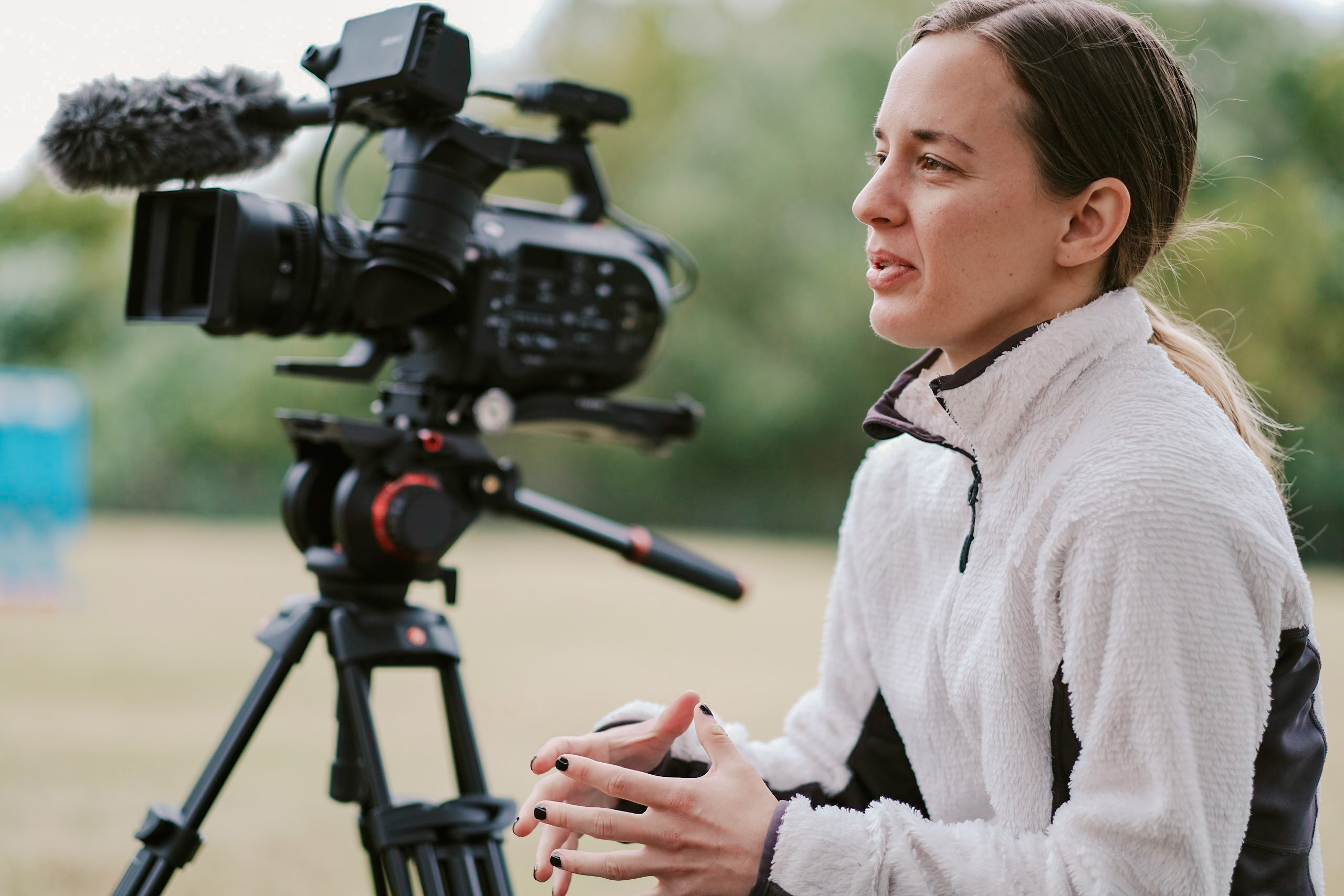 This is our Why
Creating a video for a nonprofit organization is a lot of work. Just ask our storyteller, Bethany Teague.
The process demands hours of preparation, focus, listening, and groundwork to do it well. It is no easy task, but seeing the impact keeps us coming back for more.
Since 2017, our Foundation team has created over 24 films highlighting nonprofit organizations' missions, stories, and heroes.
Recently, the Foundation opened applications for Season 4 – "Heroes Uncovered: Part 2" (you can apply here).
Each time we open applications, our team can't help but get excited about the potential. Below are messages from organizations we have worked within the past.
Read the quotes, and I think you'll understand why we love what we do.
---
National Committee for Responsive Philanthropy, Season 3 – "Thank you for the care you've shown in telling my story. I shared with some of our team and everyone is impressed and thankful for this coverage of our work."
Youth Reach International, Season 4 – "Wow. I'm moved. DEEPLY moved and I already knew the story. Well done Bethany and team. Very well done."
Bay Aging, Season 4 – "Thank you so much for your work on this! The messaging is very powerful!…It was our biggest Giving Tuesday to date…We've added quite a few new donors to our database, which is very impactful as well!"
Mwanzo, Season 4 – "Thank you again for your time, the generosity of Click and Pledge and, of course, what the C&P Foundation is all about."
Homeless Resource Network, Season 1 – "Thank you from the bottom of my heart. I remember you saying I just needed to trust you to tell the story. Wow, thank you. It moved us all incredibly knowing the people you talked to and hearing/seeing what you pulled together with such respect. I am, actually all of us are, truly grateful. You did an amazing job putting together these wonderful people's lives so others can get a glimpse."
Rockfish Wildlife Sanctuary, Season 3 – "This video is really sweet, informative and makes me want to give money!!! Great job to those who put the video together."
McGregor Hall Performing Arts Center, Season 3 – "OMG!!!!! This is absolutely fabulous!!!! I can't thank you enough! Wow! THANK YOU!!!!!"
VCOM, Season 2 – "I wanted to say what a pleasure it was to work with the Foundation staff. Bethany is a fantastic storyteller, and it really showed in this production! She was able to take our mission and message and elevate it to a much higher level for our audience. Rod's great eye and camera skills are evident in this film, and the whole team was so supportive in the marketing of the film premiere. Your generosity in featuring VCOM and helping us to support our mission is so appreciated by everyone here. This will really elevate our fundraising and awareness efforts."
Children's Trust, Season 3 – "I cannot put into words the emotions I was feeling while watching this video—ugly crying is really a thing. The power of Beth's message and the flow of Save Jane is undeniable. Thank you for this amazing video and opportunity to shed a light on child abuse and Beth's strength to bring it to the forefront."
Blacksburg Volunteer Rescue Squad, Season 3 – "Wow, you guys did a great job. You were all so easy to work with on this project."
We want you to be a part of Season 4! To learn more or to apply visit this link!