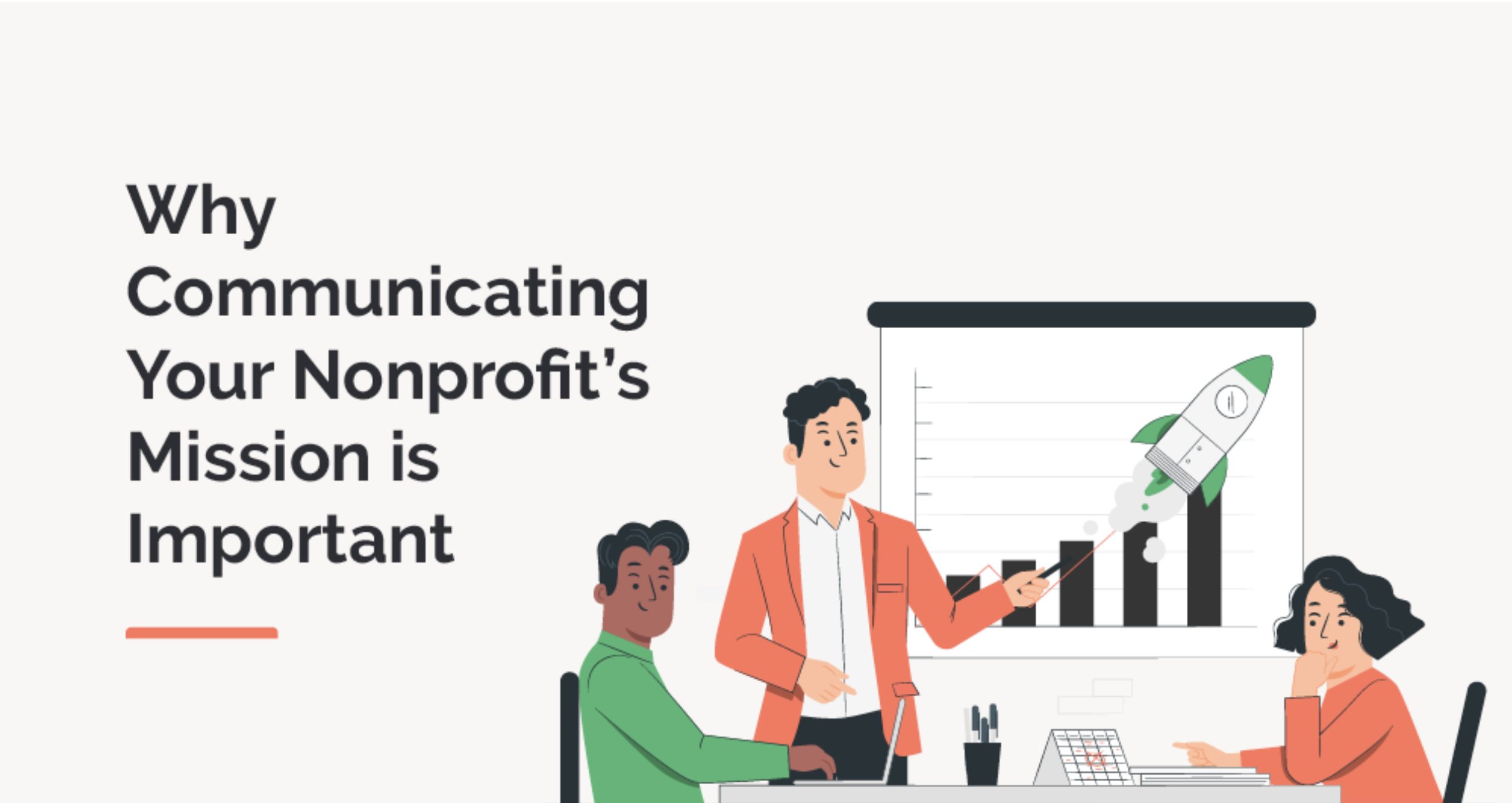 Why Communicating Your Nonprofit's Mission is Important
A nonprofit's mission is its focal point. It defines everything else that the organization does, and keeping the end goal in mind throughout the process is essential.
But does your nonprofit make a strategic effort to communicate its mission to supporters? You should! Not only can your mission be an effective fundraising tool, but it can also aid in improving the donor journey, further strengthening organizational connections, and providing the most effective programming possible to the communities you serve.
Let's dive in⁠—and start at the beginning.
The Basics of a Nonprofit Mission
When it comes to nonprofit organizations, most groups are centered around a single, fundamental purpose. This is known as the organization's mission, and it's likely why the group was founded in the first place, as well as the driving force behind its overall operations.
A nonprofit's mission can generally be summed up into a brief declaration: its mission statement. This unique statement should provide insights into the organization's foundational purpose, brand voice (and organizational differentiators), key values, inspiration and unification, and ultimate vision and objectives.
The Importance of Communicating Your Mission to Supporters
Charitable-minded people tend to give to support nonprofits that fit a few key criteria⁠—
The organization works in a sector that an individual feels drawn to or connected with;

The organization can be seen making a tangible impact on the cause.
While there are many additional factors that go into nonprofit-donor relationships, understanding these basic facets can go a long way toward establishing effective, long-term fundraising practices. And each of these ideas has to do with an organization's mission.
Communicating the fundraising organization's mission to existing and prospective donors will help them understand how their gift will be used and the larger outcome that gift will enable. When this is done effectively, supporters begin to see themselves as a key part of the solution that the nonprofit offers⁠—thus, they're increasingly willing to aid in funding the mission that they care about.
And it shouldn't be a one-and-done thing, either. Instead, effectively sharing your nonprofit's mission should involve ongoing communication and reiteration. This could (and should) include fundraising appeals, donation acknowledgments, regular organizational updates, workplace giving promotions, and just about any other messaging between your organization and its donors.
Bonus! Tips for Effective Mission Communication
Now that you understand the importance of communicating your organization's mission effectively, consider these tried-and-true tips for putting these ideas into practice;
1. Tell real stories of those aided by your mission.
Nearly all nonprofit organizations exist to benefit the communities in which they operate. Again, the reasoning for their operations is tied closely to their missions and, subsequently, those who benefit from the services offered.
In order to most impactfully communicate your nonprofit's mission, we recommend sharing real stories of those who have been aided by your programming. You can even incorporate elements of creative fundraising into your strategic storytelling to effectively grab and maintain your audiences' attention!
Here's an example of this practice in action: "In June of 2022, 13-year-old Emily received a scholarship to attend an immersive space camp and follow her lifelong dreams of becoming an astronaut. During her summer camp experience, young Emily was able to learn more about the world around her, pursue her interests, and meet like-minded people with similar goals⁠—and now, she's more excited for her future than ever."
2. Share facts, figures, and other statistics.
It's hard to argue with numbers, which is why facts and figures can play a huge role in effectively communicating an organization's mission⁠—and particularly, the effect that they've had on it.
To do so, consider sharing impactful statistics such as the number of constituents served in a year, the number of constituents served since the organization's founding, the total number of donors supporting the cause, and more.
Here's an example of this practice in action: "Did you know that in 2021 alone, more than 100,000 meals were served in our community soup kitchen? Over 5,000 people walked through our doors to receive hot, nutritious meals at no cost, with an average mealtime attendance of 274."
3. Use visual aids whenever possible.
You've surely heard the old proverb that a picture is worth a thousand words. That's particularly true when it comes to nonprofit organizations in terms of fundraising, mission impact, and more. Not only can the right images grab the attention of an organization's audience, but they can also aid in evoking emotion in a way that written words just can't do.
Here's an example of this practice in action: "Each year, we are able to provide life-saving vaccines to furry friends in need⁠—like this one!"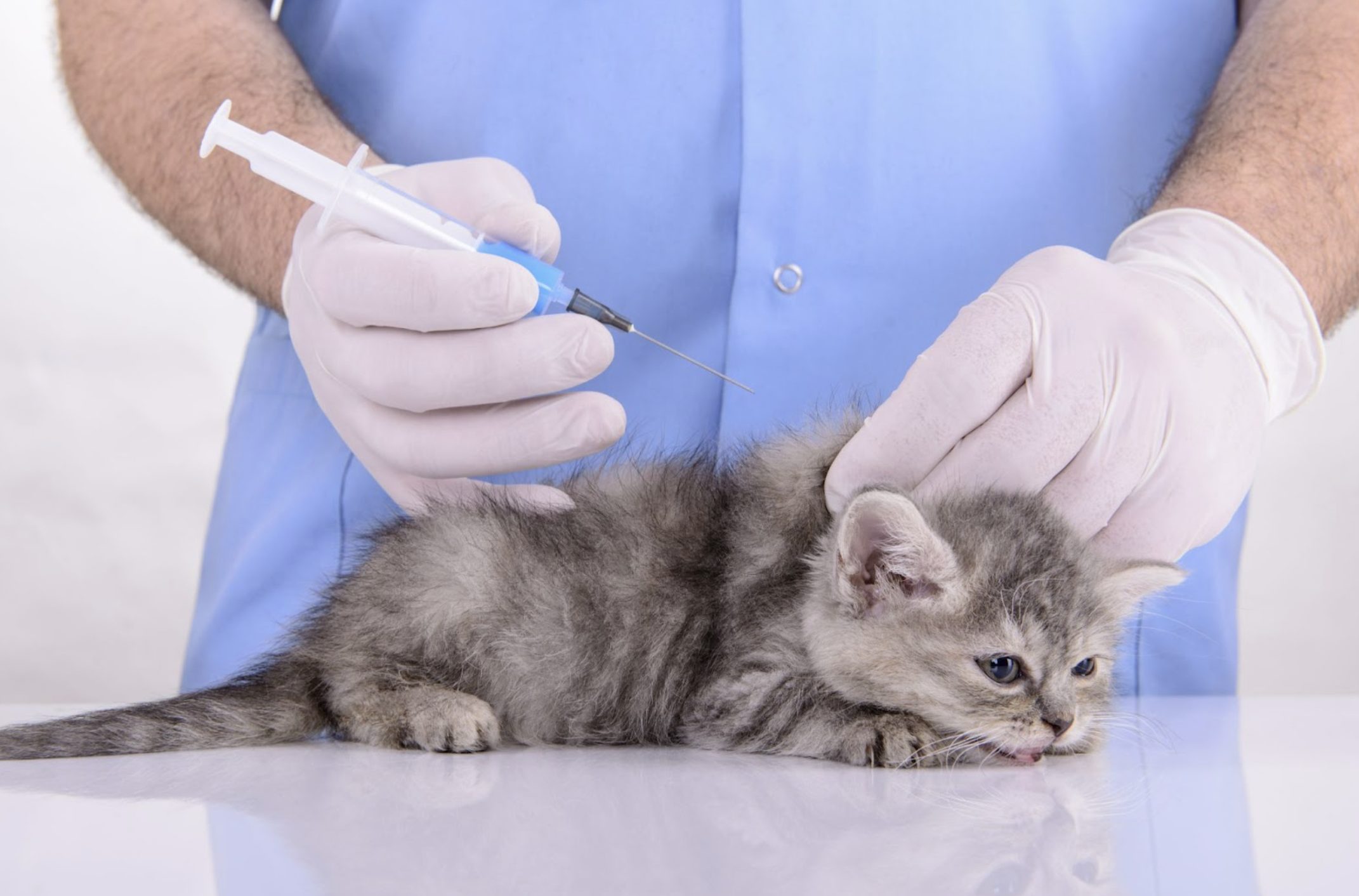 4. Discuss opportunities for elevating mission impact.
Your donors obviously care about your organization and its mission, which is likely why they began supporting your cause in the first place. As a result, many will likely jump at an opportunity to increase their personal impact on the mission—which is where workplace giving programs like matching gifts come in.
According to Double the Donation's matching gift statistics, 84% of donors reported that they'd be more likely to donate if a matching gift is offered, while nearly one-third of donors indicated that they'd make a larger gift if a match was applied to their donation. A huge reason behind these findings has to do with mission impact. When individuals see an opportunity to make their gifts go even further toward the causes they support, they'd be glad to give even more to further amplify the effects of their contributions.
Here's an example of this practice in action: "Did you know that your employer may offer a matching gift program, enabling you to double the impact your donation has on our mission? By submitting a matching gift, you empower our team to provide much-needed supplies to twice as many families in need."
---
Your nonprofit's mission is what makes it what it is, and it's likely the single most important driving force behind your team's day-to-day efforts. And your donors care about it too!
Make the most of your fundraising, donor engagement, workplace giving opportunities, and more by communicating⁠—and reiterating⁠—your mission and vision throughout the process. Best of luck!