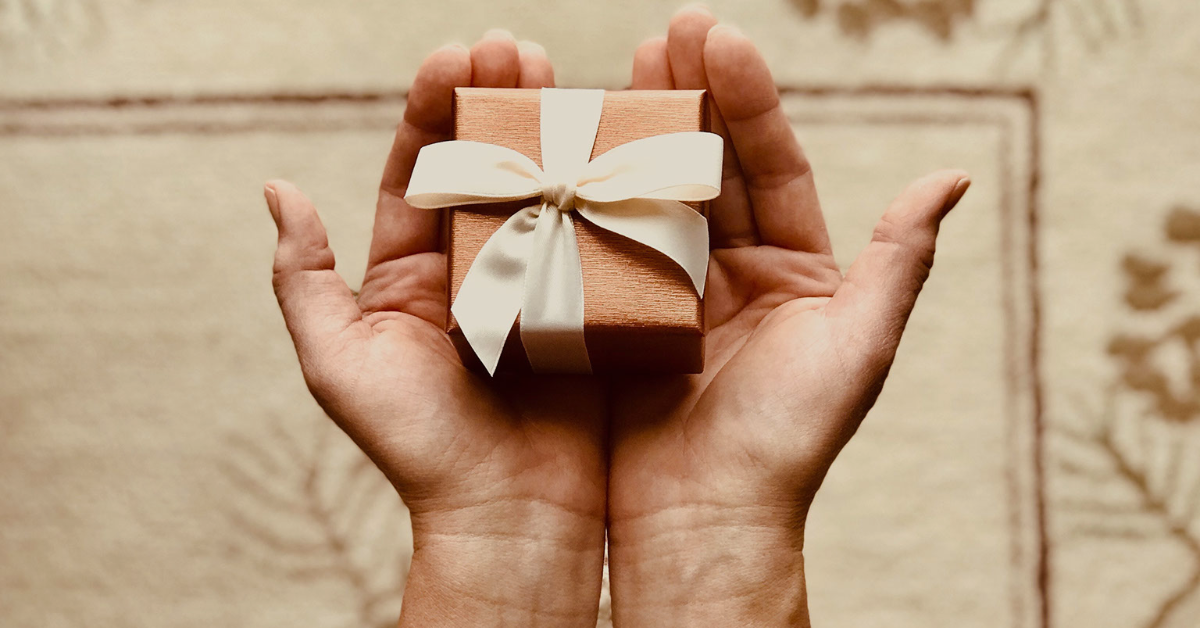 It's your time to shine.
It's the most wonderful time of the year.
Some call it the holiday season. For us in nonprofit land, it's called year-end giving season.
During an adrenaline-filled mix of feel goods and pressure, we're entering a period that will largely define how we can serve our communities next year.
Nobody needs to tell us that 2020 has been wild. We don't have a lot of precedence for this. So, how do we strategize for this crucial time?
Let's take a look at the scenario, and how to respond.
What's the same?
December is important.
For U.S. nonprofits, nearly a third of yearly donations happen in December, with about 10 percent happening in the very last three days. People are in the giving spirit unlike any other time of year, and they also want to take advantage of those tax-deductible opportunities. 2020 is no different.
No matter your mission, you are still needed.
You might not be an essential worker. You might not deal directly with coronavirus impacts. But make no mistake, the world still needs you. Your work brings something important to the table, and it fills a specific role in your community. While it may seem easy to get lost in the shuffle of something much bigger than you or your nonprofit, don't lose sight of your value.
Nonprofits will always need support.
Many organizations have tapered off their donation asks this year. 2020 has been economically challenging around the world, and nonprofits don't want to seem tone-deaf. This is a good thing. Not every communication with supporters should be an ask. However, it still costs money to do the work you need to do for your community. And just like any other year, it's okay to make this clear.
What's different?
Giving numbers are up.
It may seem counterintuitive during an economic recession, but giving is actually significantly higher than it was in 2019. Overall giving increased 7.5 percent in the first half of this year. General donors contributing $250 or less is up almost 20 percent. This is a time for your organization to be more visible, not less. Interested in the numbers? Check out our Giving Tuesday blog.
SMS is a necessity.
The Pew Research Center says more than 90 percent of Americans aged 18 to 49 own a smartphone. Other studies show texts have a nearly 100 percent open rate. About a quarter of donors complete their transactions on a mobile device, and 34 percent more gifts are brought in when donation forms are mobile-friendly. These numbers are hard to beat, and they just keep going up. Get started with SMSgiving today!
Current issues.
From racial justice and equality to COVID-19, to economic hardship, to political healing, there are a lot of issues motivating people to give right now. According to The Chronicle of Philanthropy, individual public gifts toward racial justice and diversity increased from $26.2 million in 2019 to $208.3 million just in the months since George Floyd died. A survey from the Building Movement Project reports a third of nonprofits surveyed helped someone who lost a loved one due to coronavirus. Feeding America's national office saw a 70 percent increase in monthly donor numbers since the end of 2019.
What to do about it:
Frame your mission.
We all have a story to share. Now is the time to understand why and how you are relevant, and figure out how to convince the world of that.
Be transparent.
Let your previous donors know exactly how their gifts helped you. Make it personal. Knowing they made a real difference could be just the motivation your supporters need to make a repeat gift. Also, be clear about what you need as we head into year's end and look ahead to 2021.
Utilize Peer-to-Peer.
Around a third of online donations happen through peer-to-peer interactions, accounting for more than a billion dollars. Average donation size is also higher among peer-to-peer than donations given directly to an organization. Trust is important. The personal is important. Find creative ways to leverage those willing to go to bat for you – your volunteers, board members, beneficiaries, influencers. Create a sense of ownership for as many people as you can. For more on this topic, check out our webinar on crowdfunding for year-end.
Say thank you.
Give your people a Shoutout. Show how much it means to you that they are sticking with you through thick and thin. It's refreshing for donors to receive appreciation, rather than simply receiving requests for money.
Carry the momentum.
As we talked about above, more people are giving this year. For some organizations, more people are giving repeatedly, too. Even though January tends to be the lowest month of the year for giving, see how you might be able to harness the power of new supporters into 2021. Make a special effort to connect with them, to let them know they are needed.
For more information on how Click & Pledge can help with all your end-of-year giving efforts, schedule a demo below. Happy holidays!